How to Buy
The process starts by requesting information from us. We will rush you out a printed catalog and pricing and/or email you a brochure and information. We make and sell a special product that your family will use and love for many years, and we have many different styles and sizes to accommodate every family's needs. Choosing the perfect swing set starts with a conversation about your children's wants and interests, the space you have available in your backyard, and any deadlines you may have like a child's birthday or Christmas. Triumph Play Systems has three Collections of play sets to choose from: The customizable Classic and Majestic Lines, as well as the New Festival Collection.
---
Design and Customize
Classic or Majestic Play Sets
Triumph Play Systems is a small family-run business. We work with each customer from the beginning to ensure your custom cedar swing set is absolutely perfect. Each custom Triumph is unique and made to order. The swing sets on the web site and in the catalog are great starting points for your very own design. The head room and weight capacity have been designed so that you can play along side your children. Many of our play sets are designed for tight suburban back yards. These designs allow many activities in a single fort configuration. Or, if space allows, go crazy and add multiple forts with bridges and towers. Call or email us, we will put your ideas on paper with custom design quotes and sketches.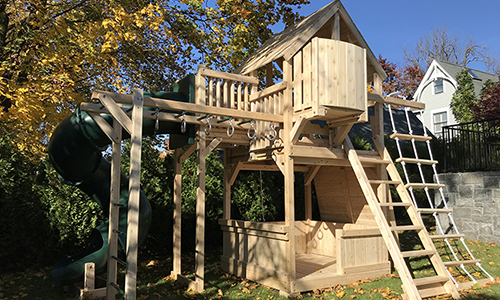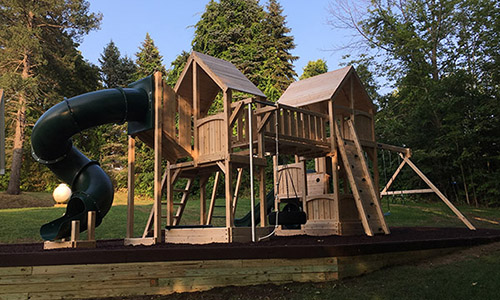 ---
Standard Models
Festival Collection Play Sets
The Festival Collection contains three different standard models of various sizes for kids of all ages. Each model has a well-rounded list of features and activities, making any one of them a great choice for your family. Every Festival set comes with everything you need to make your children's dreams come true! Order yours today!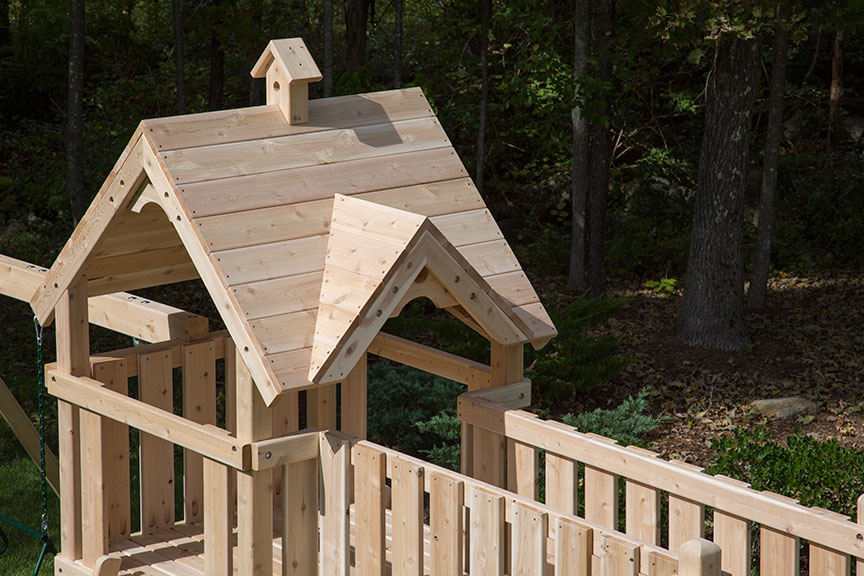 Place Your Order
Phone, Email or Online
Whether a Festival, Classic or Majestic system is the best for you, once your order is placed, we hand-pick the beams and materials that will become your very own play set. We make every effort to ship or install your play set in 2 to 3 weeks. March, April, and May are our busiest months, so it's important to get Spring orders in as early as possible. We can't wait to hear from you!