Festival Introductory Sale
Festival One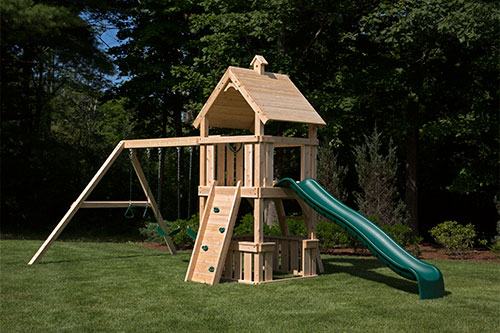 Frolic all summer long with this perfectly crafted play set. This kit features, a rock wall, two belt swings, a trapeze swing, wood roof, a lower enclosed area with counters, and a wave slide.
Reg. $2,600.00
Sale Price $2,199.00
Festival Two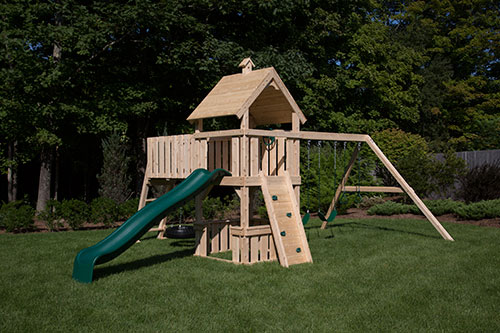 You kids can have it all with this playset. Fine craftsmanship and something for all ages. The Festival Two features a rock wall, gangway bridge, 360 tire swing, wood roof, and wave slide.
Reg. $3,200.00
Sale Price $2,699.00
Festival Three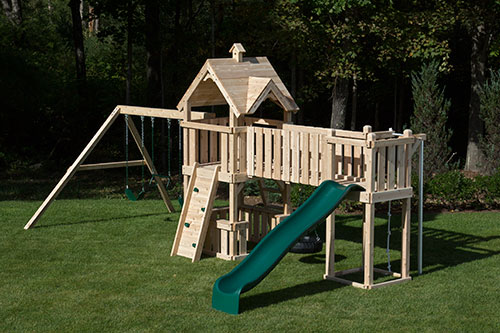 Your kids will laugh, play, and imagine with this beautifully crafted swing set. Festival Three features two towers, a bridge with 360 tire swing, firepole, and wave slide.
Reg. $3,800.00
Sale Price $3,199.00
Other Collections
---
About the Festival Collection
We are proud to introduce the Festival Collection to our product line. Taking what we learned from our custom swing sets, we packaged our most popular options into three standard kit configurations. And without leaving out quality or details, we are able to offer these 100% natural Northern White Cedar swings sets at a great price.
---
Splinter Free White Cedar
Northern White Cedar is the absolute best choice for backyard playsets, hands down. It requires no annual maintenance, is chemical-free and best of all, your kids will not get splinters. White Cedar is also naturally resistant to decay and termite damage.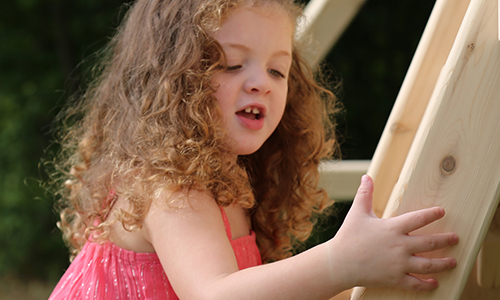 ---
Bigger & Better
Large Beams and thick deck boards make Triumph's designs unmatched in the industry. All wood parts are sanded smooth and the edges rounded over. Bolt-through construction gives each Triumph Play Set unmatched strength and longevity.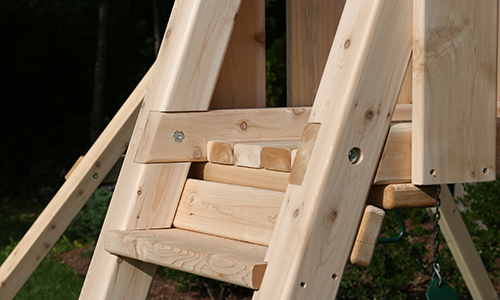 ---
Made in the USA
The origin of the products we buy should matter. All Triumph play sets are made right here in our facility in Ashburnham, Massachusetts, which allows us to reinvest in our local community. We make every effort possible to source and obtain US-made materials.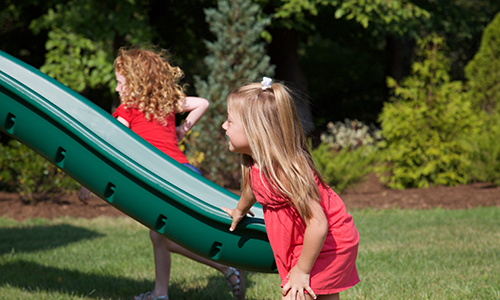 ---